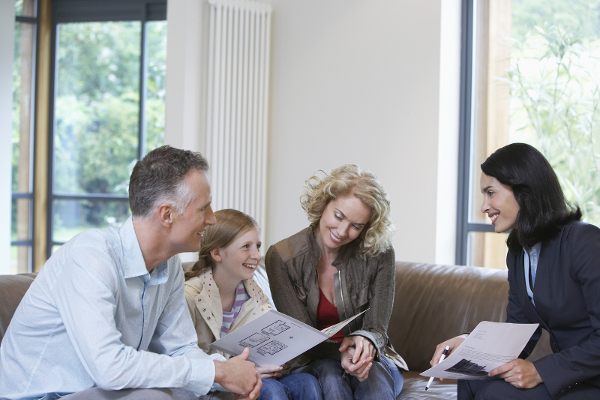 Selling is relatively straightforward. Let's check out the basic steps that will help you learn how to sell your house in Orlando or Kissimmee.
Real Estate agency Mila Realty services in selling your real estate property includes providing you with a CMA (comparative market analysis) to give you an idea of what similar properties have been selling for and how much we can expect to realize from a sale. We will also provide a "sellers net sheet" which breaks down the cost of selling.
If you are comfortable with what the net proceeds are likely to be then we will visit your realty in Orlando and give you additional feedback on any items we feel will help the sale or will need addressed prior to sale. Many of the properties we work with might not had their owner visit in sometime and the owner may not know of any issues with the property so it is important we address any issues that may have come prior to listing. Generally, items that come up during the sale may cost you money so it's much better to be proactive with any issues.
If all is satisfactory we will write up a "listing agreement" which outlines the parameters of the sale and allows us to list your property on the MLS (Multiple listing service) where all buyers and listing agents can find your property for sale. We will also post it on our website in the appropriate resort page. If the community allows we will put signage outside your property to attract visiting buyers.
You will have to fill out a "Sellers disclosure", it's Florida law that the owner must disclose any items which he knows about that may materially affect the value of the real estate. This basic fact sheet gives you the opportunity to note any items you are aware of. We will list the property on the MLS property search. If we have planned the sale well we should receive offers and we can discuss each offer on its merits. Hopefully we can come to an agreement with an offer and we can enter the "under contract stage". If we don't receive offers then you may have to consider dropping the price to attract offers. I like to discuss this prior to listing so we have a plan in place to sell your property. Each situation is different and in many cases we can adapt to market conditions as they occur.
The buyer has to perform usually by immediately making a deposit to our title company to the amount agreed in the contract and then ordering a home inspection. During this phase the buyer has the right to do a full inspection and come back to us with the findings. If there are issues we may need to negotiate but unless there is a major item these small items generally do not surpass 1% of the sales price and in many cases the buyer is willing to meet those costs half way. If all works out well then we proceed to the closing phase where you will be asked to sign closing documents which include a final settlement statement or "HUD".
Proceeds from the sale are sent to the monetary location of your choice usually within 24 hours. The general sales cycle from offer to close is about 4 weeks, maybe a little more if the sale is financed, less if cash. Use Real Estate Agency "Mila Realty" experience to sell your house fast in Orlando or Kissimmee. We specialize in Kissimmee and Orlando property for sale. Working together with our colleagues in Orlando and Kissimmee, Florida and we can help you reap your real estate investment to local and international buyers.
Orlando Property Management Expert – Got Real Estate and Property Management research and ideas to share? Let's have a cup of Virtual Coffee.
—-
Experto en administración de propiedades de Orlando – ¿Tienes investigaciones e ideas sobre bienes raíces y administración de propiedades para compartir? Tomemos una taza de café virtual.