Coronavirus y el Mercado de Bienes Raíces


By Jenny Alejandro
¿Estaremos por vivir una nueva ola de ejecuciones hipotecarias?
La industria de bienes raíces está siendo golpeada por el coronavirus. Y a consecuencia del COVID-19 muchas otras industrias como restaurantes, aerolíneas, hoteles están suspendiendo a sus trabajadores y/o recortando horas laborables. Muchos dueños de propiedades se están preguntando cómo pagarán sus hipotecas, y otros se están preguntando si viviremos una nueva ola de ejecuciones hipotecarias.
A diferencia de la Gran Recesión, una vez que el virus está contenido y la inmunidad comienza a apoderarse de la población. Habrá un retorno en algún momento de la demanda acumulada, de personas que no pudieron durante el encierro salir y comprar muebles para su hogar, pintar o reparar su casa o, en el lado industrial, construir estructuras y Instalar el equipo necesario para el negocio. Y las vacaciones que se pusieron en espera finalmente sucederán, impulsando los hoteles y parques temáticos.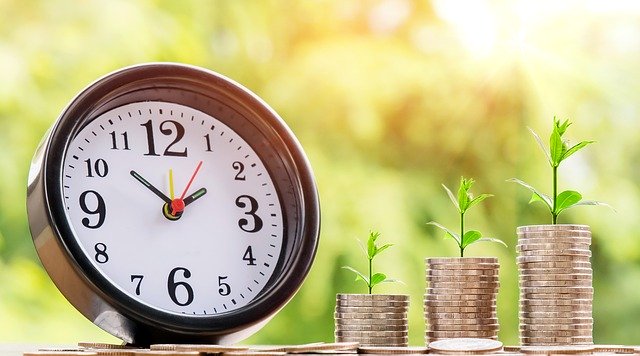 El gobierno aprendió del último colapso hipotecario de propiedades
Durante el colapso anterior de la vivienda, el gobierno tardó en reconocer los desafíos que tenían los propietarios de viviendas y esperó demasiado para otorgar ayuda. Hoy, se están tomando medidas rápidamente.
Solo en esta semana, La Administración Federal de Vivienda indicó que está promulgando una "moratoria inmediata de ejecución hipotecaria y desalojo para propietarios de viviendas unifamiliares con hipotecas aseguradas por la FHA" durante los próximos 60 días.
La Agencia Federal de Financiamiento de la Vivienda anunció que está ordenando a Fannie Mae y Freddie Mac suspender las ejecuciones hipotecarias y los desalojos por "al menos 60 días".
Los propietarios aprendieron de la recesión que vivieron con el colapso hipotecario de viviendas.
Cuando el mercado inmobiliario se fortaleció a principios de la década de 2000, los propietarios ganaron una gran cantidad de capital en sus hogares. Muchos comenzaron a aprovechar esa equidad. Algunos comenzaron a usar sus hogares como cajeros automáticos para comprar artículos de lujo como automóviles, vacaciones, demás. Cuando los precios cayeron, muchos se encontraron en una situación de equidad negativa (donde la hipoteca era mayor que el valor de sus viviendas). Algunos simplemente se alejaron, dejando a los bancos sin otra opción que excluir la ejecución hipotecaria de sus propiedades.
Hoy, la situación de la equidad de la vivienda en Estados Unidos es muy diferente. Desde 2005-2007, los propietarios cobraron $ 824 mil millones en valor de la vivienda mediante la refinanciación. En los últimos tres años, cobraron solo $ 232 mil millones, menos de un tercio de esa cantidad. Eso ha llevado a:
37% de las casas en Estados Unidos no tienen hipoteca en absoluto
Del 63% restante, 1 de cada 4 tiene más del 50% de capital
Incluso si los precios bajan (y la mayoría de los expertos no predicen que lo harán), la mayoría de los propietarios seguirán teniendo grandes cantidades de valor en sus hogares y no se alejaran de ese dinero.
Habrá ayuda disponible para individuos y pequeñas empresas
El gobierno es consciente del dolor financiero que este virus ha causado y seguirá causando.
El Senado aprobó $2 TRILLÓN destinado a el daño económico causado por la propagación del coronavirus. Los montos dependería de los ingresos y el tamaño de la familia.
El plan también recomienda $ 300 mil millones para pequeñas empresas
Entonces, incluso si los precios de la propiedades bajaran (y la mayoría de los expertos no han predecido que pasara), las propiedades seguirán teniendo grandes cantidades de plusvalía, y los propietarios no dejarán ir estas ganancias sobre sus propiedades. Siempre habrá arrendatarios calificados para ocupar viviendas. Al igual que en cualquier otro período de recesión, tendremos que hacer más esfuerzos para mantenernos. Todo esto no significa nada más que diversión cuando cuentas con socios y un equipo confiable.

Jenny Alejandro
Experto en administración de propiedades de Orlando
¿Tienes investigaciones e ideas sobre bienes raíces y administración de propiedades para compartir? Tomemos una taza de café virtual.
Escribe un mensaje
Orlando Property Management Expert – Got Real Estate and Property Management research and ideas to share? Let's have a cup of Virtual Coffee.
—-
Experto en administración de propiedades de Orlando – ¿Tienes investigaciones e ideas sobre bienes raíces y administración de propiedades para compartir? Tomemos una taza de café virtual.