Dedicated Property Managers in Orlando
Described as TOP PROPERTY MANAGEMENT company in Orlando
While our tenants know us as the homemakers, homeowners and investors recognize us as:
INCOME- PRODUCING MASTERS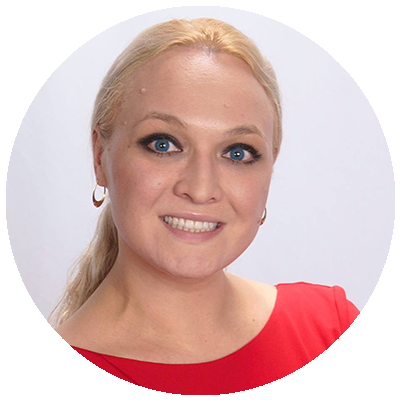 Valentina Naumenko
Owner & Broker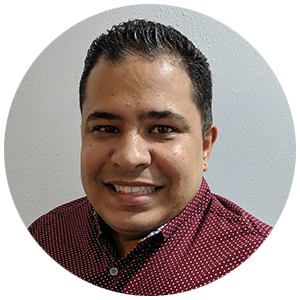 Jonathan Ramos
Property Manager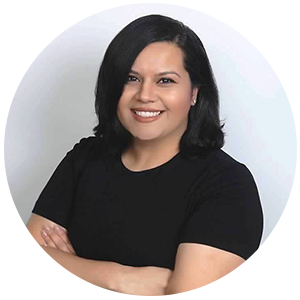 Vicky Arriola
Leasing Manager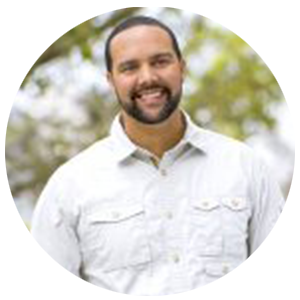 Steven Tavarez
Property Manager
OUR CUSTOMERS RECEIVE MORE
Nestled far in the east side of Orlando is a hidden treasure. Most who come to visit Orlando know about Disney, Sea World, and the many other attractions that are sought after. However, Orlando has more to offer. If you are looking to get away from the downtown hustle and bustle but still be close enough to commute for work, East Orlando is where to go. The UCF Knights, Central Floridas largest college with over 65,000 students and Waterford, one of the most visited shopping plazas in Orlando, are popular destinations in East Orlando. If that is not enough, East Orlando also has many bike trails, and parks to enjoy as well. Not to even mention that Cocoa Beach and Kennedy Space Center are only short drives away. Whether you are the homeowner or resident of East Orlando, Mila Realty East has a reliable property management team to work with. In Orlando's best kept secret place to live, we create a connection among the investors and the residents by delivering well-maintained housing, which our residents proudly call home. Mila Realty East is ready to take on your property and get it occupied within 14 days*. Connect with Jonathan Ramos today to learn more about our 4%, 8%, and 10% property management packages, $400 lease fee, and free rental analysis.
PERSONALIZED PROPERTY MANAGEMENT PACKAGES
Tenant Placement/ Lease Fee = 100% of 1st Month's Rent


Set-up Fee = $0

Reserve Fund = $0

Market Rent Analysis

Marketing the Property

Finding Residents

Screening/Background Checks

Pet Screening

Lease Preparation

Legal Compliance

Professional Move-in Inspection

Professional Move-out Inspection

Owner/Tenant App

Rent Collection

Accounting & Reporting

Monthly Owner Statement & 1099

Lease Administration

Tenant Liability Insurance

Security Deposit Management

Property Maintenance

Emergency Response

Utility Management

Occupancy Guarantee*

Eviction Process Handling

Assistance with Business License

Assistance with Tax Returns

Mid-Year Inspection

Free Lease Renewal

Eviction Protection
Tenant Placement/ Lease Fee = $500


Set-up Fee = $0

Reserve Required = $0

Market Rent Analysis

Marketing the Property

Finding Residents

Screening/Background Checks

Pet Screening

Lease Preparation

Legal Compliance

Professional Move-in Inspection

Professional Move-out Inspection

Owner/Tenant App

Rent Collection

Accounting & Reporting

Monthly Owner Statement & 1099

Lease Administration

Tenant Liability Insurance

Security Deposit Management

Property Maintenance

Emergency Response

Utility Management

Occupancy Guarantee*

Eviction Process Handling

Assistance with Business License

Assistance with Tax Returns

Mid-Year Inspection = $50

Free Lease Renewal = $75

Eviction Protection
Tenant Placement/ Lease Fee = $500


Set-up Fee = $0

Reserve Required = $0

Market Rent Analysis

Marketing the Property

Finding Residents

Screening/Background Checks

Pet Screening

Lease Preparation

Legal Compliance

Professional Move-in Inspection

Professional Move-out Inspection

Owner/Tenant App

Rent Collection

Accounting & Reporting

Monthly Owner Statement & 1099

Lease Administration

Tenant Liability Insurance

Security Deposit Management

Property Maintenance

Emergency Response

Utility Management

Occupancy Guarantee*

Eviction Process Handling

Assistance with Business License

Assistance with Tax Returns

Mid-Year Inspection

Free Lease Renewal

Eviction Protection
WE MANAGE VACANT HOMES – $50/month
Incentives available for multiple properties